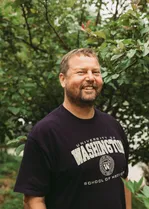 Arom Evans, MD
Dr. Evans is the Chief Executive Officer of Orion Behavioral Health Network. As a board certified Child and Adolescent Psychiatrist he has a breadth of experience in treating individuals from all walks of life. He grew up in Anchorage and is a graduate of the University of Washington School of Medicine Alaska WAMMI program. He completed his adult psychiatric residency at the University of California Irvine and fellowship training at Cedars-Sinai in Beverly Hills, California. He has practiced in Alaska since 2004 and operated Orion Behavioral Health Network since 2009. He maintains faculty appointments and is committed to training the next generation of doctors, psychiatrists and Physician Assistants for the University of Washington
Dr. Jennifer DesRuisseau, PharmD
Dr. DesRuisseau is the Chief Financial Officer of Orion Behavioral Health Network. She attended the University of Florida for undergraduate studies and then in 1999 obtained her doctorate of pharmacy degree at Nova Southeastern University in Ft. Lauderdale, Florida. She also completed a residency program at the Long Beach California Veteran's Affairs Hospital in 2000. The primary focus of her residency was ambulatory care. Prior to working for Orion Behavioral Health, she was a clinical care specialist at the VA focusing on anticoagulation and hyperlipidemia. In her spare time she enjoys jogging, hiking and spending time with her family.
Christopher Dietrich, PA-C, PSY-CAQ, DSc

Christopher Dietrich is the medical director of Orion Behavioral Health Network. He completed PA medical training at the University of Washington School of Medicine - MEDEX. In addition, Christopher has a Doctorate of Science in health science from Massachusetts College of Pharmacy and Health Sciences. Most of his research was appraising ways to expand access to care with remote patient monitoring and digital therapeutics during this program. Christopher is adjunct faculty with the University of Washington School of Medicine and Yale University School of Medicine. Christopher is a lead advocate in virtual care adoption and decreasing healthcare disparities. He currently holds board seats with: Alaska Academy of Physician Assistants and PAs in Virtual Medicine and Telehealth. When not working in the clinic, Chris is hiking with his dogs throughout Alaska or exploring the Prince William Sound.
Cherise Hug, PA-C
Cherise is the Assistant Medical Director. She was raised in a military household. She moved around frequently before finally making Alaska home in 2005. She worked in primary care prior to attending PA school at the MEDEX Northwest training program through the University of Washington. After graduation Cherise gained experience in psychiatry working at an acute inpatient care facility.

Mercedes Dodge, PA-C
Mercedes Dodge is a Psychiatric Physician Assistant with Orion Behavorial Health Network. She trained as a Physician Assistant at the University of California - Davis Medical School and holds an M.S. in Physician Assistant Studies from the University of Texas, Rio Grande Valley. Additionally, Mrs. Dodge holds a Specialty Certificate of Added Qualification (CAQ) in Psychiatry from the National Commission on Certification of Physician Assistants (NCCPA). She has 12 years' experience as a PA in primary care and behavioral health and takes an integrated approach to patient well being. She is a certified Parent Educator and Coach on "Redirecting Children's Behavior" from the Academy of Parenting Education and Coaching. Mrs. Dodge has served in many leadership positions including Director at Large for California Academy of Physician Assistants and President of the San Diego Physician Assistant Society. She speaks Fluent Spanish.
Carlene Boden, PA-C
Carlene is a psychiatric medical provider at Orion Behavioral Health Network. She returned home to Alaska in 2014 and loves raising her family here. She completed her Master of Health Science in Physician Assistant Studies in 2004 from Chatham University. She has prior experience in primary care and oncology. She completed her certification as a Board-Certified Behavior Analyst in 2017. She enjoys developing collaborative and comprehensive treatment plans centered on achieving patient/family goals, which incorporate behavior support strategies and education. Carlene is incredibly involved with the special needs community and is an autism mom herself. She enjoys all outdoor activities but especially biking, boating, and fishing in the summer.
Ulyana Nepokulchytska MHS, PA-C
Ulyana is a psychiatric medical provider at Orion Behavioral Health Network. Ulyana earned her Master of Health Science in Physician Assistant Studies degree and her Bachelor of Science with a psychology minor from Drexel University in Philadelphia. After completing her graduate studies and certification, Ulyana started working in psychiatry with patients throughout the lifespan in outpatient office practice as well as more acute inpatient and partial hospitalization programs with a large hospital system in Chicago. Through the years, she has also enjoyed working with military service members on completing their yearly complete health assessments. Ulyana is enthusiastic about providing compassionate care, engaging, and educating patients in their treatment with integrated psychotherapy as well as exploring detrimental coping skills and barriers to care. She was raised in Ukraine and immigrated to Chicago in the early 2000s. She is active in her culture and appreciates learning about people from all walks of life. In her free time, she enjoys being close to nature with gardening, hiking, and fostering animals in need as well as exploring mindfulness and patient centered care.
Mallory Driscoll
Mallory Driscoll is a certified Physician Assistant at Orion Behavioral Health. Mallory received her Masters of Physician Assistant Studies from Rocky Mountain University of Health Professions and is CAQ certified in Psychiatry. She has worked in outpatient and inpatient psychiatric settings, and also has experience working in Primary Care. Mallory is passionate about providing psychiatric care to rural communities and has participated in medical volunteer trips in Peru and Africa. She enjoys traveling, running, hiking, and riding horses in her free time.
Heather Dunford
Heather Dunford is a Certified Psychiatric Physician Assistant for Orion Behavioral Health Network. She has a bachelor's degree from Utah State University, a Master of Physician Assistant Studies degree from Rocky Mountain University, and a Doctorate of Medical Science degree from Rocky Mountain University. Heather loves helping her patients improve their mental health. She believes in developing relationships of mutual trust with her patients and that healthcare works best when we work together as a team. Heather enjoys being outdoors with her husband, children, and grandchildren. She also enjoys traveling, reading, and home improvement projects.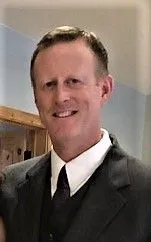 Mark Curtis, MA LPC
Mark is a licensed professional counselor with more than 20 years of experience, and is also the director of therapy at Orion Behavioral Health Network. He has worked in community mental health, as well as private practice serving children, adults, couples and families. Mark takes a compassionate approach in assisting clients navigate their way through the challenges of life, including complications from mental health disorders. He is client centered, warm, positive and encouraging. Mark assists clients in understanding the connection between their thoughts, feelings and actions, and how this impacts their functioning in the world. He is excited to help guide each client down a path of discovery that will ultimately lead to developing the best version of themselves. Mark's specialties include stress/anxiety, relationship issues, grief, parenting and depression.
Lindsey Hofhine, LPC
Lindsey is a counselor with Orion Behavioral Health Network. She lives in Mackay, Idaho with her husband and teenage son. Lindsey has been in the helping professions since 1995. In 2000, Lindsey obtained her master's degree in counseling and Human Services at the University of Idaho. Lindsey previously lived in Alaska where she obtained her LPC. Lindsey later moved to Idaho and is licensed there as well, but she always remained connected to Alaska and is excited to be able to serve the population with Orion Behavioral Health Network. Lindsey specializes in treating trauma. She is trained in EMDR, DBT, and other therapy interventions. Lindsey does individual therapy daily and is hoping to start process groups. Lindsey also has a very naughty basset hound who is always trying to get involved in the therapy process. Lindsey is a traveler; some interesting places she has been to include Bosnia, the island of Atka, and Liechtenstein.
Hanna Wade, LCSW
Hanna is a counselor with Orion Behavioral Health Network. She has been practicing for 8 years as a social worker in both victim advocacy and child and family therapy. She graduated with her master's in social work. She is currently a Licensed Independent Clinical Social worker in Washington State and a Licensed Clinical Social Worker in Alaska. She is trained in Trauma Focused Cognitive behavioral therapy, collaborative problem solving, and both play and talk therapy. Hanna has worked in juvenile justice, residential, and school settings, working with kids and teens from many backgrounds and cultures. She has experience with supporting children, teens, and families in addressing anxiety, depression, PTSD, self- esteem, healthy relationships, grief and loss, and ADHD. Hanna's therapy style includes client centered, strengths based with a trauma informed and relational approach while utilizing mindfulness and CBT based skills. In her spare time Hanna enjoys swimming, reading, camping, playing games, and spending time with friends and family.
Nicole Sammons, LCSW
Nicole received her Bachelors in Social Work in 2010 and began practicing in the field of Intellectual Disabilities. In 2013, Nicole received her Masters in Social Work and went on to become a Licensed Clinical Social Worker in Alaska as well as receiving Certifications in Telemental Health and Clinical Anxiety Treatment. Nicole has worked with all ages during her career within the medical system, the corrections system, the military family life system, and the mental health system specifically adolescent inpatient residential. She most enjoys working with adolescents in their journey to recovery and discovery. Nicole believes in a casual approach and breaking down the barriers during therapy through humor and comfortable language, however will set limits on negative behaviors. Nicole pulls from many different modalities in her therapeutic interventions including CBT, DBT, Motivational Interviewing, Solution Focused therapy. Nicole has experience working with PTSD, anxiety, depression, bipolar, ADHD, grief, borderline tendencies, self-esteem, and building healthy relationships. Nicole is a lifelong learner and is always open to learning about new situations, people, and modalities. In her spare time, Nicole likes to read, play games, and watch movies with her family.
Jessi Eby
Jessi is the Chief Operating Officer of Orion Behavioral Health Network. She was raised in Nebraska and retired from the United States Air Force in 2016. At that time she transitioned to the Orion team. Jessi is married and has two sons. Jessi likes hunting, fishing, camping, really anything outdoors.